TRIP ADVISOR RATED IN TOP 5 BEST TOURS
& WATER SPORTS IN BYRON BAY..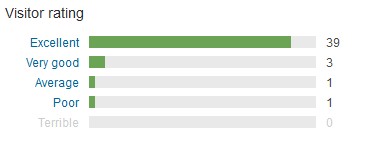 The Ultimate surfing lessons with local Byron Bay Surfer / Instructor
Hi, My name is Gaz Morgan. I own Byron Bay Style Surf School. I will be your Instructor at each & every lesson right here in town.
"N

o Other Byron Bay School has the Owner as your Instructor at Every Class".
I

teach surfing at Clarkes Beach, Belongil & Tallow Beaches &

have spent more time teaching surfing skills in the waves in Byron Bay than anyone else.
W

e are a Long Time Local family who have grown up Surfing Byron Bay since the 1970's & teaching surfing skills since the 1980's.
I will guarantee I will give U the Best Lesson & teach you more about surfing in than any other surf school as every participant surfs straight away on their very first lesson with me.
If you are not Happy with the lesson, I will give U your money back.
Happy Days & Catch U in the Waves, Gaz. Yew!

* SMALL GROUP SPECIALISTS:
BEGINNER & INTERMEDIATE SMALL GROUP LESSON: $60.
3.5 HOURS WITH THE SMALLEST GROUPS IN TOWN, IN BYRON BAY.
This is the Best Learn to Surf deal U can get in Byron Bay. We pride ourselves on being at your surfing service. 3.5 hours from pick up to drop back to your accommodation, we will be surfing the best learning waves in Byrons' town with Gaz & his team of Local Byron Bay Instructors. All Gear is supplied by us & all you need is swimmers & a towel.
* 4 HOUR MASTER CLASSES / PRIVATE LESSONS: $450.
This Surfing Adventure is for 1 or 2 Surfers wanting Gaz to show you around Byron Bay & Cape Byron Headland, showing U all types of surfing conditions & the best surfing spots for U. We will have a surfing session in the waves in The Bay as well as Lunch & Refreshments being provided to you at one of the Byron Bays Best Cafes.
Happy Days, Gaz. Yew!
STYLE SURF DOES A DAILY SURF REPORT THAT YOU CAN READ HERE.
     
Phone GAZ: [+61 2] 6685 5634
Mobile / SMS 0416 162 969
Email: stylesurf@bigpond.com

SURF MAP of Byron Bay & where your lessons will be Each & Every day.
#NOT BYRON BAY:
Make sure you ask that your lesson is in the waves in Byron Bay?
Byron Bay has some surfing schools that advertise they operate in Byron Bay.
Some do, BUT Others DO NOT. If your school advertises a half day adventure, then U get ready to sit on a bus for 1 hour of your lesson. Byron Bay has the "Best & Safest waves with the Longest Rides & is a 5 minute bus ride"
Byron Bay is where Learning to Surf began at Clarkes Beach inside The Pass, during the 80s. Local Radio Station 2LM [now ZZZ 100.90] & Maddog Surf Centres' started local surfing lessons for the local school kids. This is where I teach surfing skills & I will not take you to Ballina Shire for your lesson.
Lennox Head & Ballina Beaches have Amazing waves for Expert Surfers Only. It has Open Beach Breaks with BIG waves & BIG RIPS & is not as user friendly for beginners, like it is inside the Cape Byron Headland.
Go The Bay, Surf The Bay, Stay in The Bay. Happy Days, Gaz. #happydays #stylesurf #byronbay