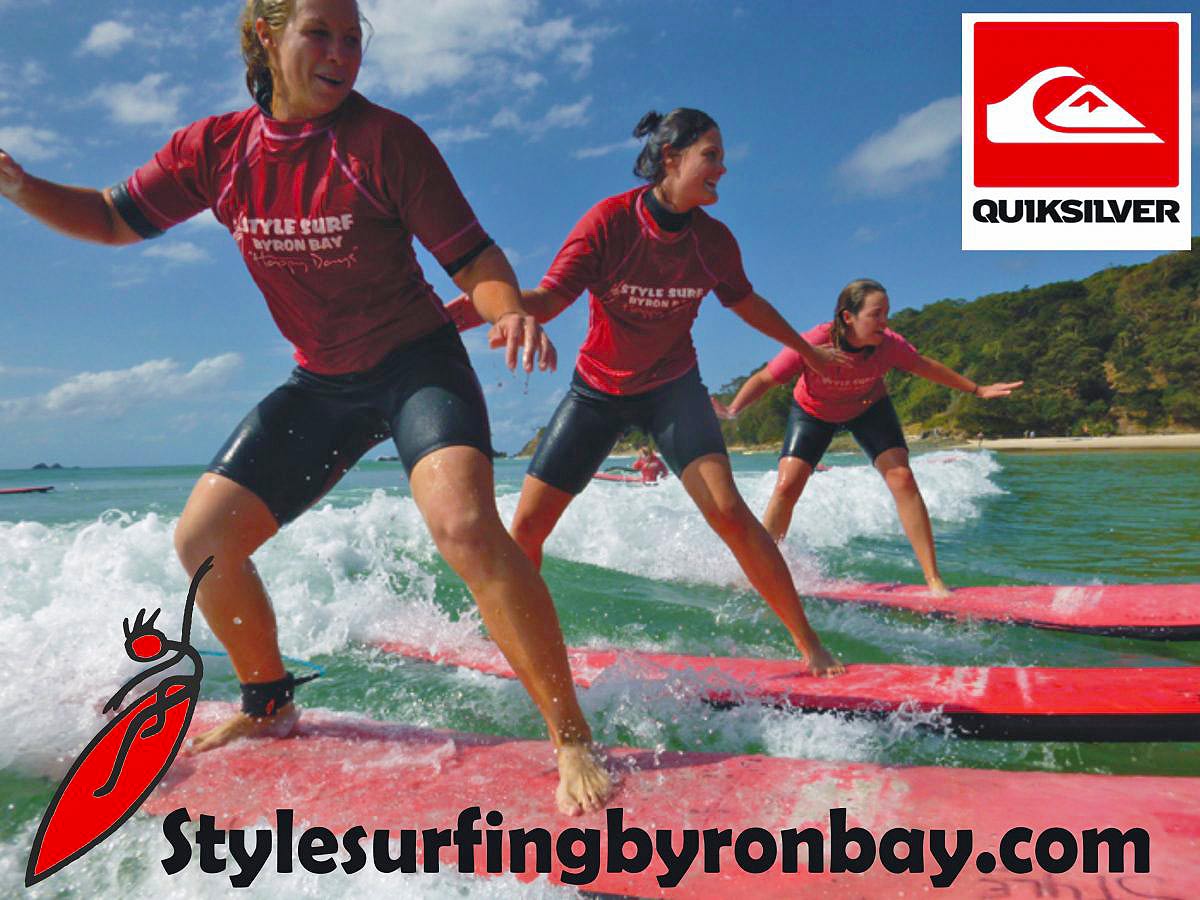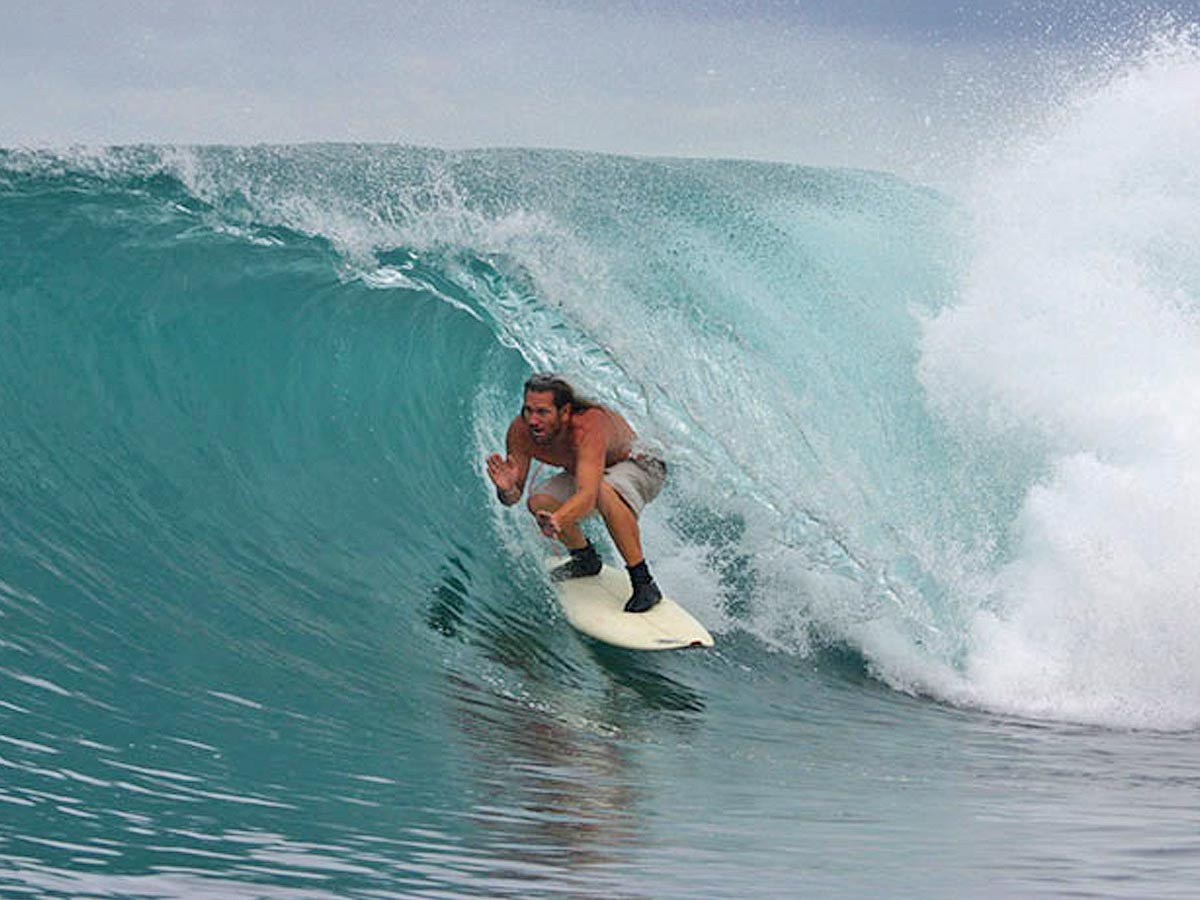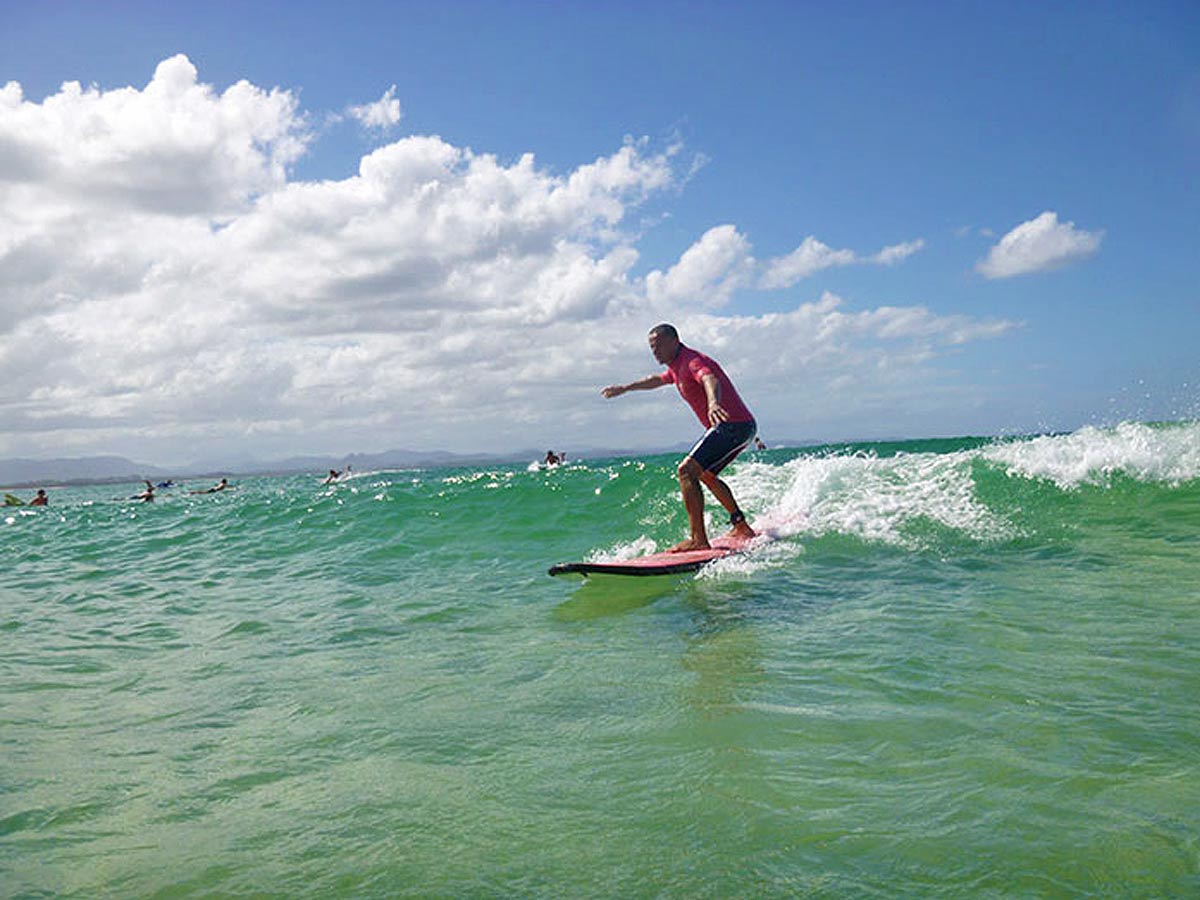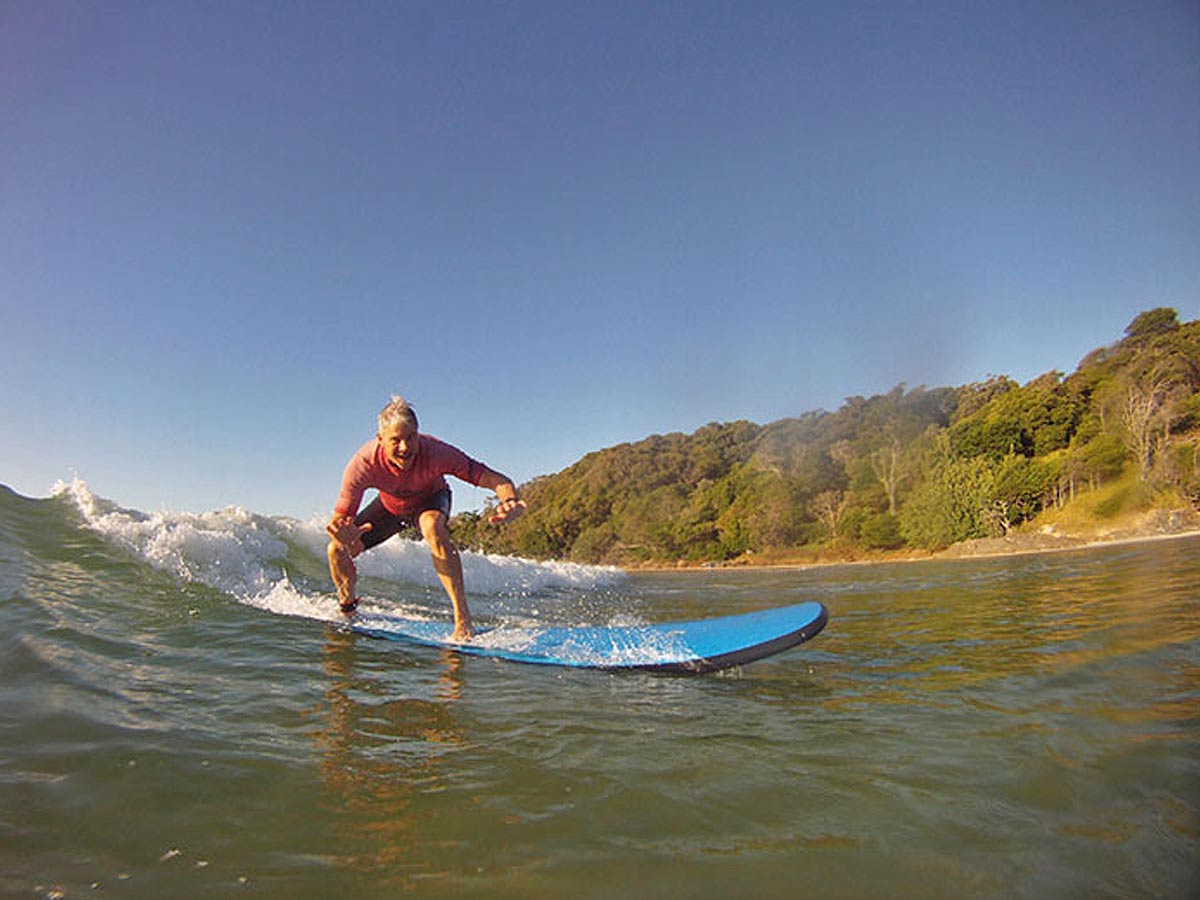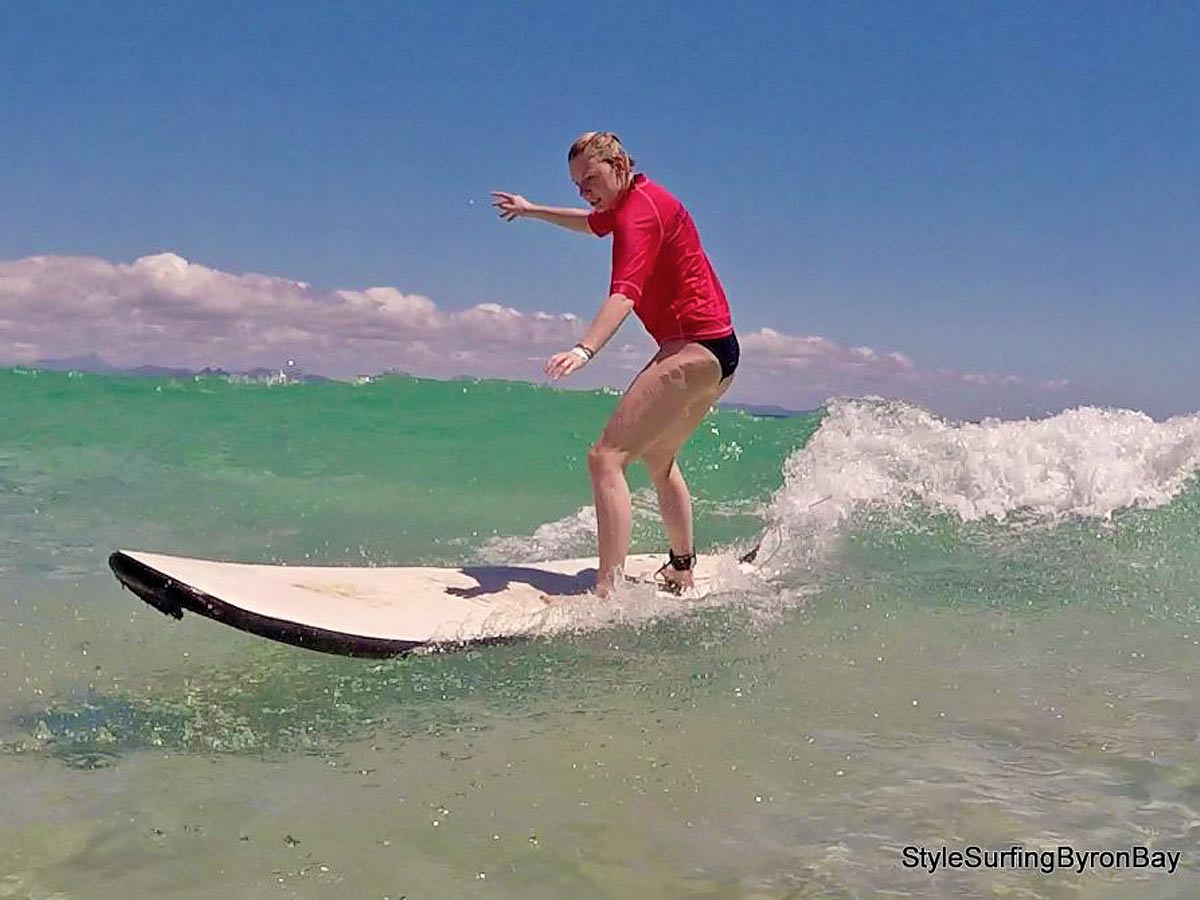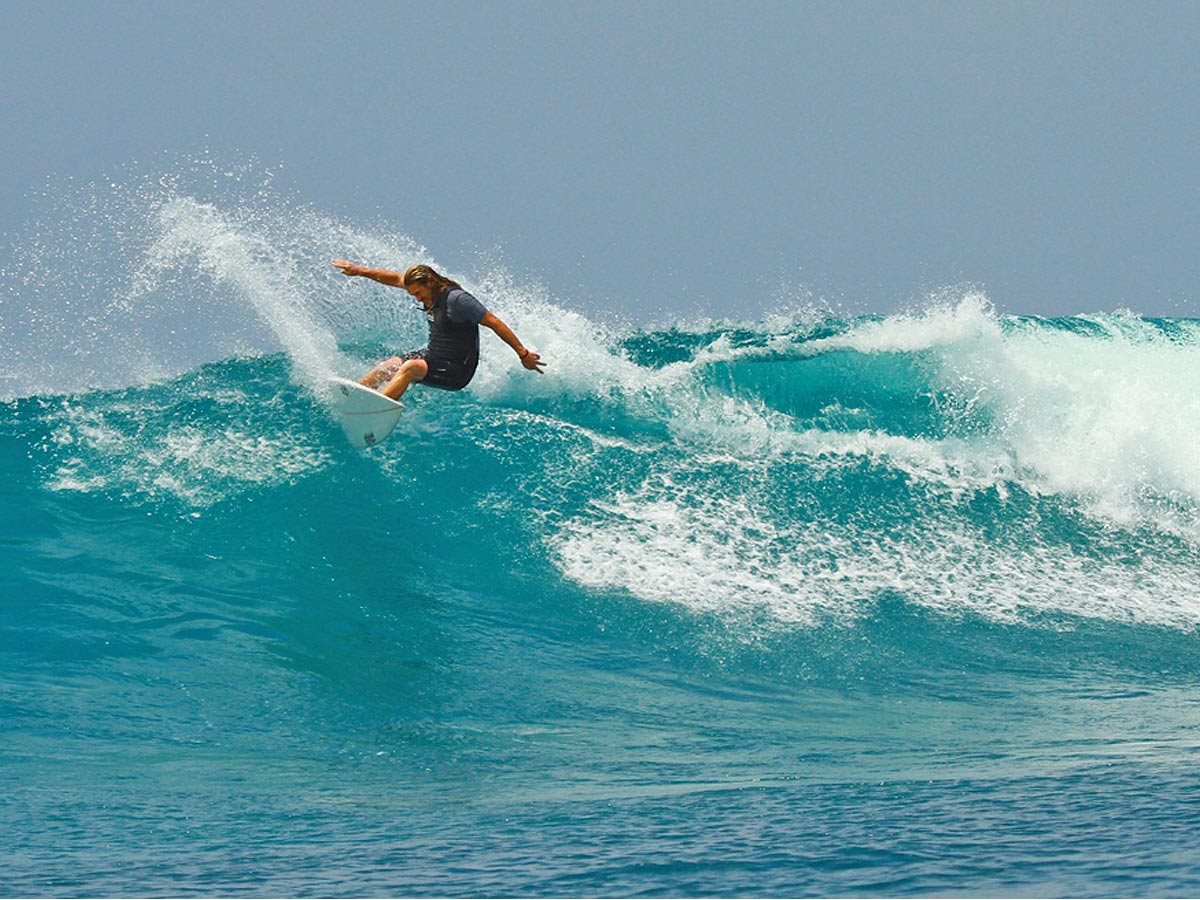 Hi Mates, Welcome to Style Surf School, we are proud to be Byron Bays' Premium Quality Surfing School giving daily Surf Lessons at Clarkes Beach with me, Gaz, a long time local Surfer / Instructor with a family owned business.
Our lessons are Fun, Safe and Fantastic..
Happy Days & catch you in the waves. Gaz.
Bookings & Enquiries…
Please Text / WhatsApp direct:
Gaz +61416162969
Small Groups:
$100 Extra per Surfer:
Book a lesson is EASY…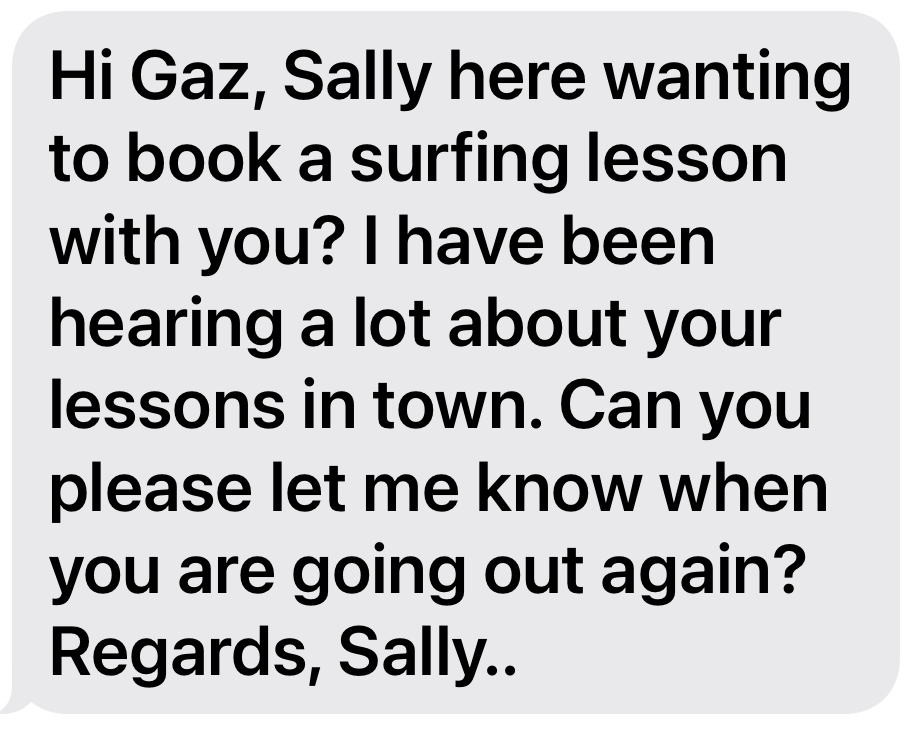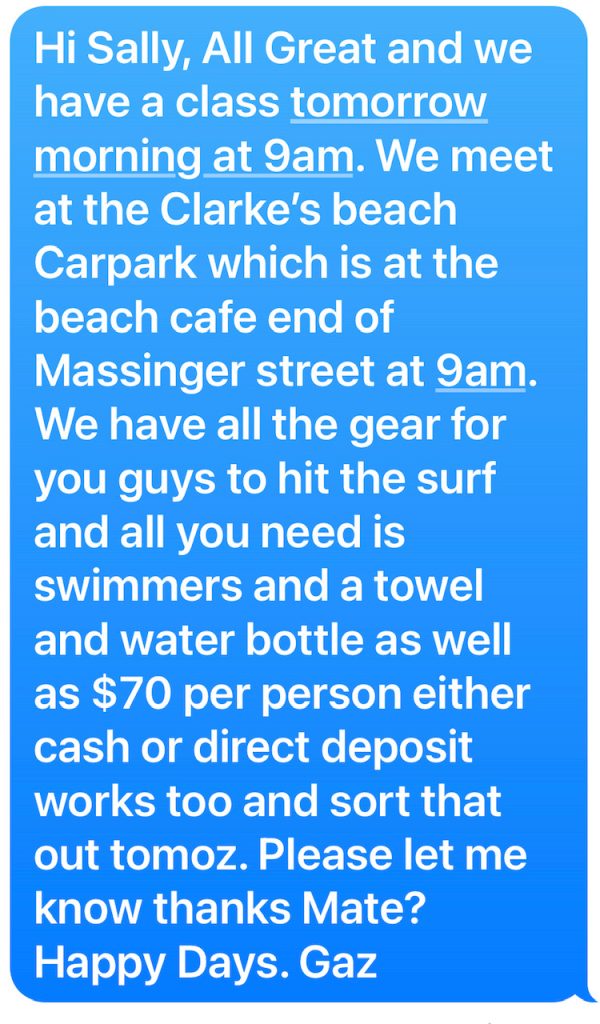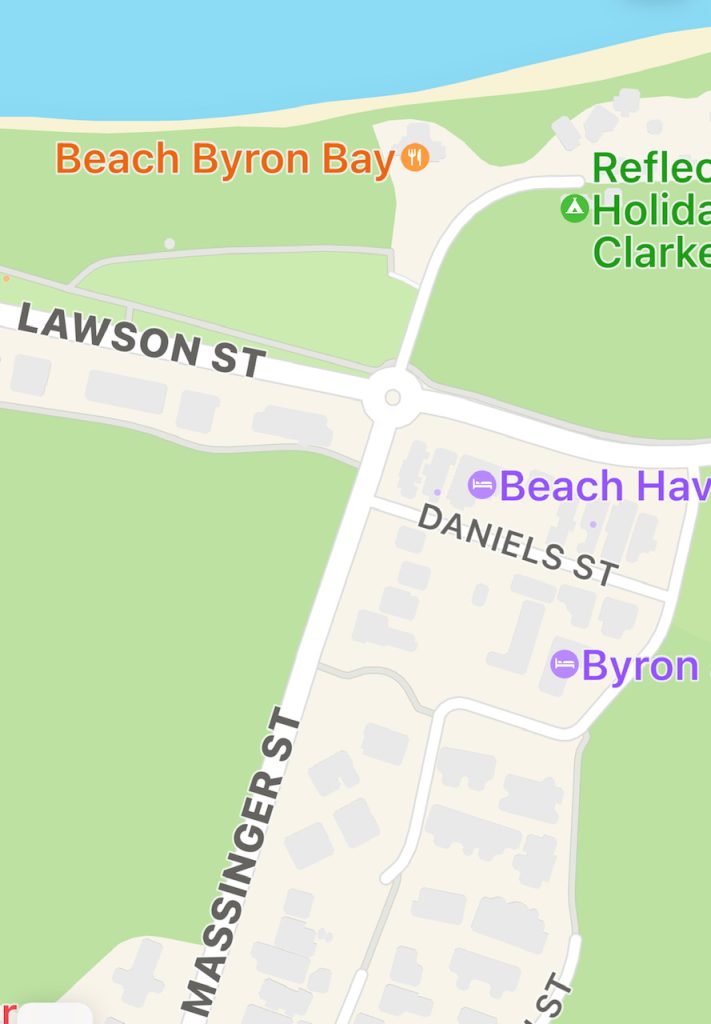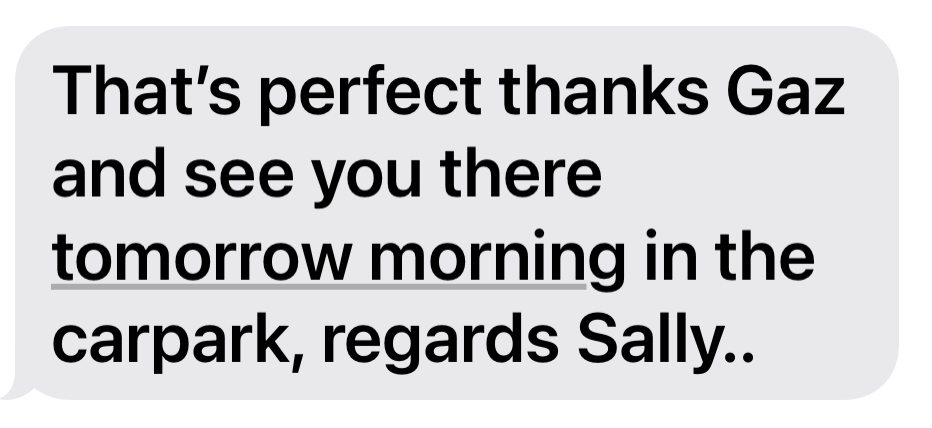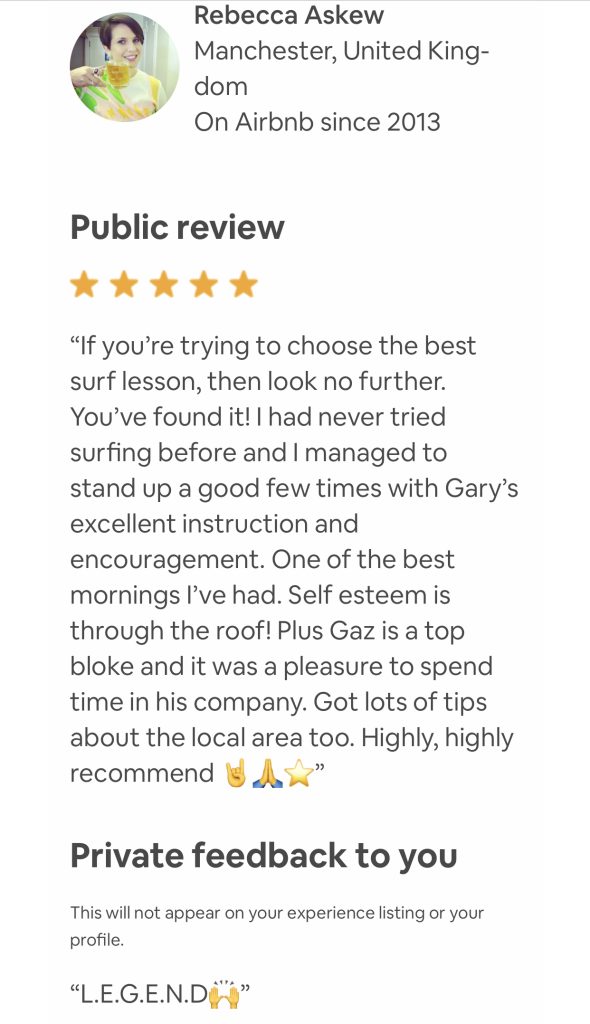 Byron Bays' Bespoke Surfing Lessons.
Watch Out for the "False Advertising" with Lessons in Byron Bay.
We have 4 Schools that do Group Lessons Byron Bay.
1. Style Surfing School.
2. Blackdog Surfing.
3. Let's Go Surfing.
4. Byron Bay Surf School.
Other Schools must drive you 30km to Ballina Beaches.
We ONLY have a licence for Byron Bay because that's where you must have your surfing lesson.
Due to changing Surf Conditions, Style Surf does not have a book now button
Text Gaz direct and get all the information you want…
Style Surf Lessons are for:
First Time Surfers' & Intermediate & Advanced
No other Surf School Operator has my experience.
I have a Gaz-Zillion times more teaching experience than anyone else.
I provide the Best Surf Knowledge to all of my students.
I have been Surfing in Byron Bay since the 1970s.
Teaching Surfing Skills in Byron Bay since the 1980s.
I have Owned & Operated Style Surf School since 1999.
I will be your Instructor on the lesson with Sam as well.
Byron Bays' Real Deal Family Owned Surf School.
Happy Days & See U in the Surf.
Gaz: +61416162969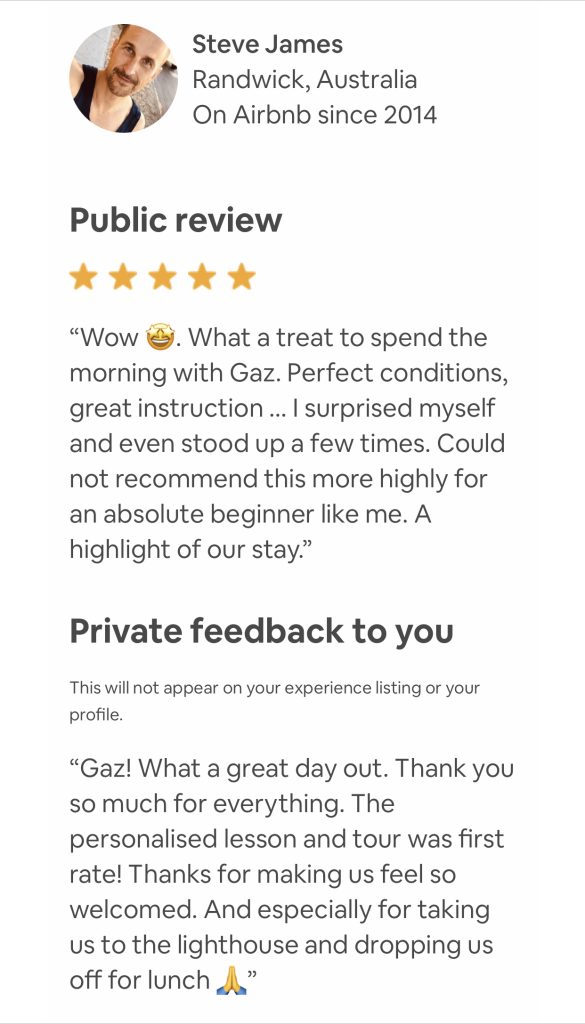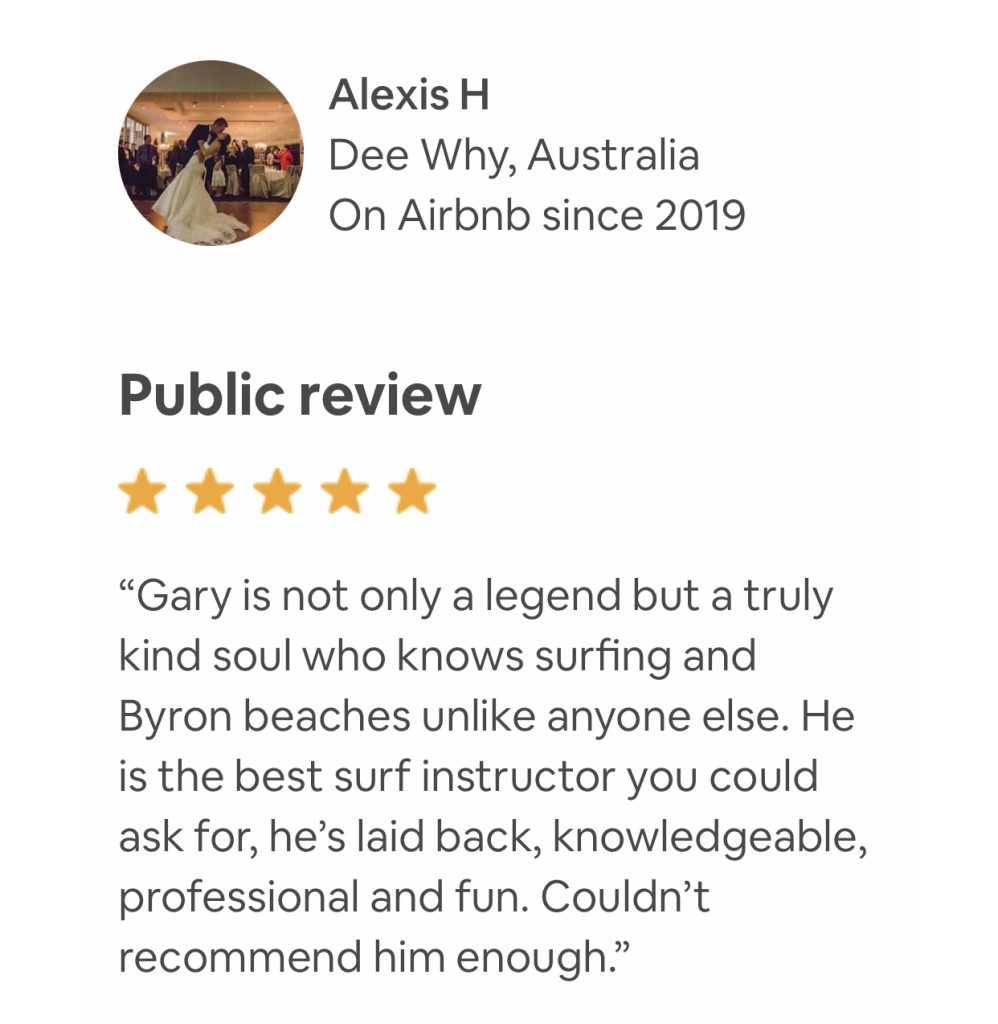 Style Surf is Open 7 days 8am to 8pm
Style Surf only has small groups.
We teach you how to warm up & stretch.
Get more paddling power too catch more waves.
Get you
Standing and Surfing across the unbroken wave face like a pro.
We will take your surfing to the next level

&

fine-tune your

Technique.
We give you Byron Bays' surf rules and safety tips and get the chance to meet other local Byron Bay surfers as Gaz knows all of them.
We teach you about rips, tides, sandbanks, winds and waves.
Style Surf School will supply all the Surfboards, Rash Shirts, Wetsuits, Sunscreen, Far King Wax & Heaps of Unreal Fun for U.
All you need is swimmers, towel and a water bottle and you can either pay cash or direct deposit on the day we go surfing.
I suggest to start with 1

Lesson with Style and take your surfing from there

.
Y

ou will see how good the Surf Instruction Formula is that I have developed in the 1980s.
We also offer a Mobile Surfboard hire service for $25 per day per surfboard bringing the board right to you either to the beach or to your holiday house. Wetsuits $5 per day.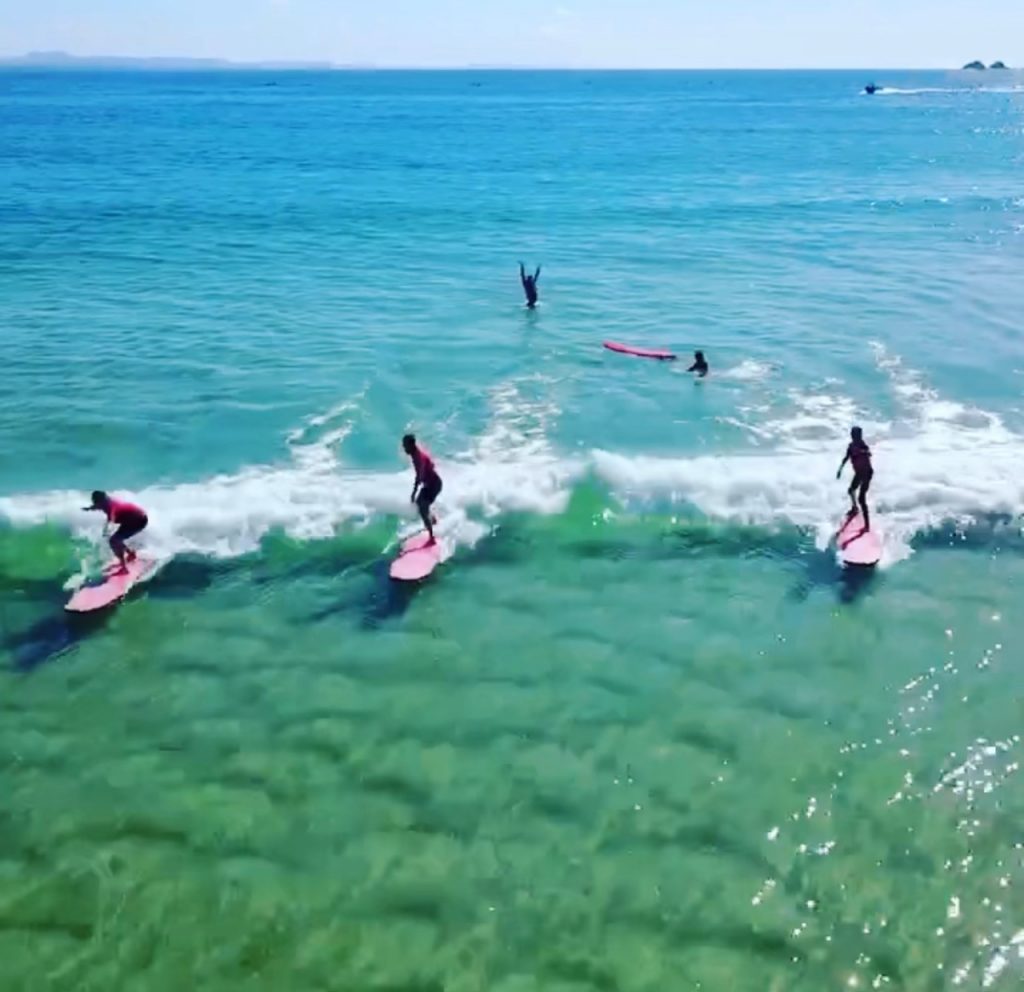 We Also Offer:
WOMENS ONLY GROUP SURFING LESSONS: MADE BY WOMEN FOR WOMEN:
NOVICE SWIMMING & SURF SAFETY LESSONS:
ADVANCED SURF TRAINING TO TAKE YOUR SURFING TO THE NEXT LEVEL:
CORPORATE TEAM BUILDING SURFING SESSIONS:
BUCK & HENS SURF GROUPS:
KIDS BIRTHDAY PARTIES & MUCH MORE..
I will make sure that Style Surfing School is always The BEST surfing service in The Bay.
I know everything about Surfboards & Surfing Equipment as I worked full time in a surfboard factory right here in Byron Bay during the 1980s & 1990s selling surfboards to thousands of customers both locally and internationally each year at Maddog Surfboards, which is now Surfection and Dean will look after your surfing needs.
I started Style Surf School in 1999 to re-develop surfing lessons in Byron Bay as they needed a massive boost with professionalism.
Nowadays surfing lessons in Byron Bay have been upgraded to be some of the best in the world as all the Licenced Byron Bay operators have to follow a very high standard of lessons here in The Bay.
Happy Days, Gaz & V.
OPEN from 8am to 8pm 7 days a week.
Style Surfing School Byron Bay would like to acknowledge the Arakwal people of the Bundjalung Nation who are the Traditional Custodians of this land which we live, work and stand on.
Arakwal people retain a strong connection to Country, actively caring for flora and fauna and land and waters. We ask that you respect and help look after Country and Culture.
We also acknowledge and pay our respect to Elders both past and present and the extended Aboriginal community.
REVIEWS: